Ferreteria Puig Industrial
Wholesaler of industrial supplies, which has three stores totaling 10.000 m2. located in Fornells de la Selva, Figueres and Barberà del Vallès. These three points serve national and international customers with lead times of 24 to 48 hours.
WIDE RANGE OF PRODUCTS IN STOCK AND SERVICE IMMEDIATELY
Over 45,000 references in permanent stock. Ironmongery, hardware, equipment, power and hand tools, fixings, protection and clothing materials (plates, frames, meshes, wire drawing etc..).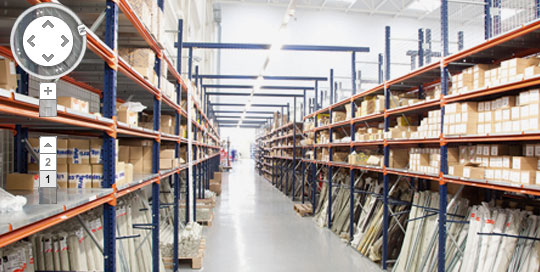 Virtual tour of our store
WEB WITH ALL PRODUCTS
All products are available on the website updated daily (utilities, technical specifications, product photos, layout dimensions, regulations, etc..). You can do orders on-line 24 hours a day.
PERSONAL ATTENTION AND EUROPEAN QUALITY GUARANTEED
"Ferreteria Puig Industrial" has a team of Technical Advisors in industrial supplies, in addition, the company is committed to more than 300 European market leaders to ensure that the wide range of products adds value to the excellent service. All items are certified by the highest standards in the market.